We provide free kitchen designs for our customers
Our quality RTA cabinets save you thousands on your kitchen remodel
Free, and upgraded kitchen design cabinets services
We want people to want our services by showing off what we can do
Kitchen design is centered on the kitchen cabinets layout
The perfect kitchen design cabinets option for any budget…FREE! Your dedicated designer will provide you with first class renderings of your new kitchen layout. Rest assured, just because this service is free, does not mean it is lacking anything!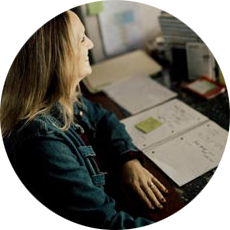 Dedicated Designer/Customer Service Representative
Custom Layout, Itemized Quote and Photorealistic Rendering
Step1
CHOOSE CABINET STYLE & ORDER SAMPLES
Step2
FINALIZE SAMPLE ORDER
Step3
CREATE A KITCHEN DESIGN
What our customers have to say
Send us your measurements and we'll create a design. Here was the before, and now the after!
Kitchen design is much more than just a cabinetry layout
See how all your material options look together with our kitchen design tool.
The Amesbury cabinetry line boasts solid features, yet is our most affordable cabinetry option
Shaker cabinets are in! And they are timeless. This kitchen design online tool has got them all. White, grey, browns, and espresso.
DESIGN YOUR PERFECT VIRTUAL KITCHEN
Our extensive kitchen design cabinets options
Quality RTA Cabinets Built to Last
You must be someone who appreciates quality if you're still reading. And you must have learned one of life's lessons: You always get what you pay for.
Cheaper imported RTA cabinets have flooded the market for years. They typically look good out of the box. But will they last? If you are buying at the low end of RTA cabinetry, you can bet that every corner was cut so they can claim the bottom of the barrel pricing. When you choose Walcraft, your new kitchen cabinets will last good in real life and not just look good in pictures.
Many want to believe the "cheaper" RTA cabinets on the market are quality. This leads to shattered dreams and regrets. We have seen it many times, and we REFUSE for that to be a part of any of our customer's stories. In reality, you need affordable cabinets and you do not want to make too many compromises, right? Because of that, we will only provide you with cabinetry built using superior wood joinery. No cheap cam-locks. No cheap metal clip assembly. No junk. Only quality.