Cabinets We Offer
Many styles and accessories to choose from
KITCHEN CABINETS
PRE ASSEMBLED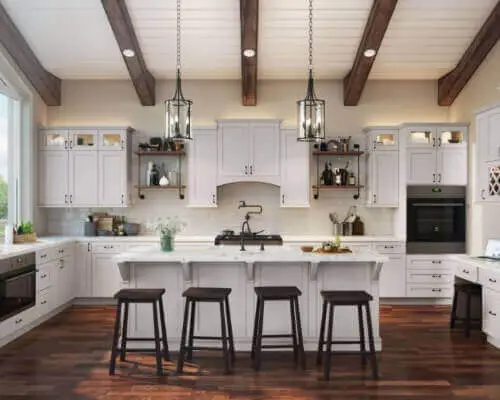 RTA KITCHEN CABINETS
READY TO ASSEMBLE CABINETS
What our customers
Are saying
I just worked with Walcraft on an entire kitchen remodel and I'll be honest they exceeded my expectations in every way. Joe and the team were extremely patient with our changes to the design throughout the process and then they made it completely painless when it came to ordering and any issues that came up. The quality of the cabinets were top of the line and Michele was so quick to follow up with any questions during delivery. 10/10 experience and would highly recommend Walcraft for your kitchen design needs.
Decent cabinets but getting them shipped to you without damage is a problem. Plan on many extra weeks to get replacements shipped once you go through their tedious process of photographing and documenting everything as it arrives. They claim to hire the best shippers but that is not true. They use the budget shipper on the original order, hoping it gets to you OK. Then on replacement orders they use a better shipping company. Why not do it right the first time???? 75% of cabinets were damaged, unfortunately, many had damage in areas that would be hidden. They also constantly ping you with emails asking if there is anything they can do to help. Then when you ask them for help, they basically do nothing. Example: cabinets were stuck somewhere during delivery. I asked if they could expedite, they said no and just provided a tracking number. So why did you ask if you were not going to do anything about the shipping company that YOU scheduled?
Great prodducts-----Berzas
How to get Started
How can we serve you ?
FIND YOUR KITCHEN STYLE
TALK TO A CABINET EXPERT
KITCHEN PLANNING GUIDES
PRO PROGRAM
Insider Pricing
Streamlined Ordering
Responsive Support
Concierge Design Service