Limited Time Offer
Free 200+ Mood Boards
Why do I need a mood board for my kitchen?
Mood boards prevent expensive and regretful design disasters and last-minute changes. They will allow you to experience and love the mood of how your new kitchen will look and feel, before the money is spent and the work begins, not after.
What is a kitchen mood board?
Often created for their clients by professional interior designers and kitchen designers, mood boards are the starting point to creating a fantastic kitchen. It is a visual representation of how the different elements of your kitchen will look when it is complete.
How can I get a mood board for my kitchen?
You can hire an interior designer who typically charges around $100 - $200hr to create a kitchen design mood board. OR, you can receive a collection of 200 mood boards that our interior design team created for FREE!
Sean Walsh
"You may love white shaker cabinets until you see a professionally designed mood board featuring blue kitchen cabinets. By looking through mood boards, visualizing your completed kitchen will allow you to get a feel for how your new kitchen will come together as a whole, not just at the cabinet level. I know that you will truly be inspired by our interior design team's efforts to provide you with stunning kitchen designs!"
Limited Time Offer
Free 200+ Mood Boards
Blue Shaker Mood Boards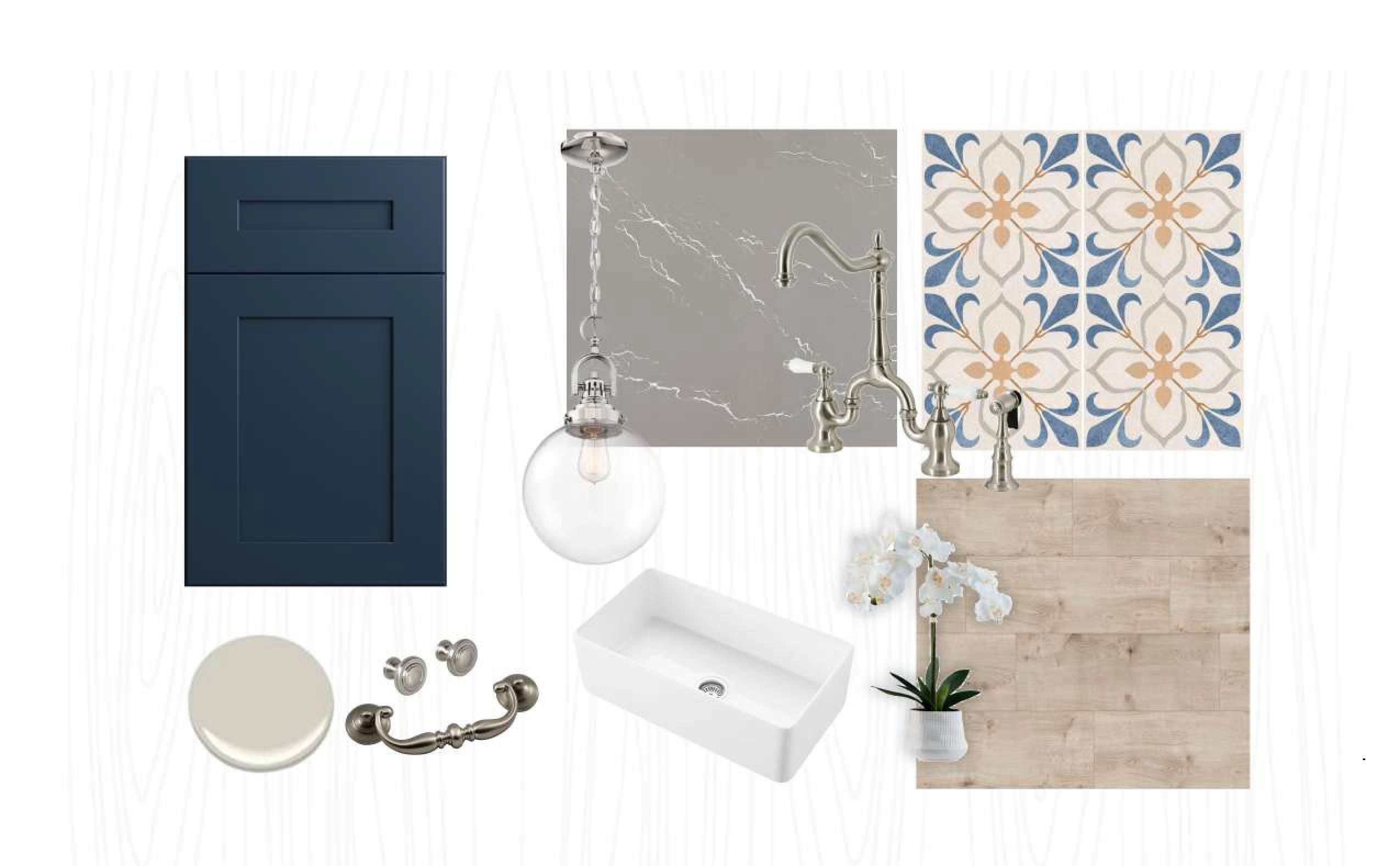 Gray Shaker Mood Boards
Black Shaker Mood Boards
Modern Shaker Mood Boards