Sign Up Here
To Learn More
Professional Discounts and Wholesale Pricing on Cabinetry for Contractors, Cabinet Makers, Designers, and Dealers.
The Walcraft Cabinetry Difference:
INCREASE PROFITS Save up to an additional 30% Off of Our Retail Pricing
FAST DELIVERIES  Don't Wait Around; Get Cabinets Fast
EASY ORDERING Easy Online Ordering, or Just Send us Your List
IN STOCK Inventory is High and We're Ready to Ship
Why work with Walcraft?
Unlike our competitors, we've been awarded the best of Houzz
for service, three years in a row! Why does that matter to you?
Because when you're out doing a job and need immediate
assistance, we are proven to have your back and get things done!

Best-in-Class Cabinetry
SOME JUST WANT THE CHEAPEST. OTHERS CARE ABOUT QUALITY.
Our Goal? To give you the
best of both worlds.
QUALITY CABINETS Assembled or RTA options available and in stock
CLASSY FINISHES Durable and silky smooth finishes that you and your customers will love
HARDWOOD AND PLYWOOD CONSTRUCTION Dense and durable
SOFT CLOSE DOORS AND DRAWERS Premium hardware throughout
I am a small, semi-custom and spec builder and thus, I am constantly searching for products and vendors that will help me complete projects while adding the 'value' that buyers notice and appreciate.
I was nervous about RTA cabinets in general, but Walcraft Cabinetry answered my questions and offered guidance throughout the design and ordering process. They stayed on top of the order and kept me informed all through delivery and beyond.
Read More
I do not have enough nice things to say about Walcraft Cabinetry. From the get go, both Brian and Sean were an absolute pleasure to work with. They are incredibly quick to respond and answered any possible question I had. I am an Interior Designer and chose Walcraft for my own personal remodel because I was SO impressed with their customer service, pricing and cabinetry quality. I know how frustrating communication can be with vendors, so I can't even tell you what a relief it was to find Walcraft – someone that actually responds to emails and phone calls! All the way through my project, they were there every step of the way. Honestly, working with Walcraft was the most enjoyable part of my remodel.
Read More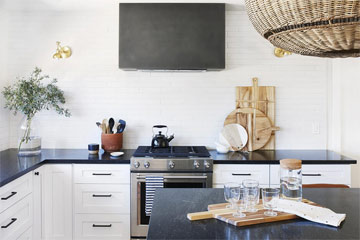 Sign Up Here To Learn More
Please leave your contact info below and someone from our dedicated design team with be in touch shortly.