Get 40% Off Your DIY Kitchen Cabinets
Shop Best In Class RTA Kitchen Cabinets
Amesbury Brown
RTA Cabinet
Basic Kitchen

$2365
Amesbury Espresso
RTA Cabinet
Basic Kitchen

$2365
Amesbury Mist
RTA Cabinet
Basic Kitchen

$2365
Compare Unassembled Cabinetry By Linear Footage Price
Save 40% on all styles of RTA Kitchen Cabinets
Lets Make Your After WAY Better Than Before
"From beginning to end customer service was fantastic... Hands down would order cabinets through Walraft Cabinetry again, service and pricing are great."
before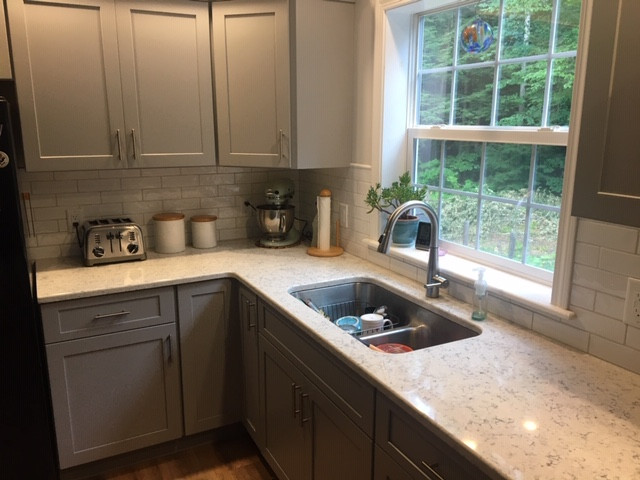 after
"After having less than stellar success with a previous RTA kitchen cabinet company, I was thrilled to find Walcraft. Their products are truly a step above in quality, and the design and follow up service and support from Simon and David was impeccable."
before
after
"We had a GREAT experience working with Walcraft Cabinetry and love our new cabinets!!...We are very impressed with the quality of the materials and they were fast and easy to assemble!"
before
after
"Our contractor was not sure on our decision, but when we started putting it together, he was very impressed! They are better then I could and would have gotten anywhere!! I love them!!"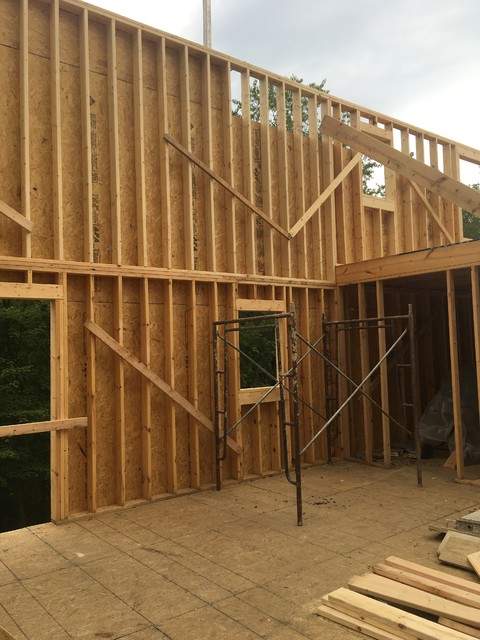 before
after
Discover
The Truth About
RTA Cabinets
Watch this astonishing video to learn what makes our RTA kitchen cabinets the best.
Professionals Prefer Walcraft
"I've done three kitchens with Walcraft Cabinetry!.. The entire Walcraft team is amazing! The cabinets are top notch! From order to delivery everything is seamless! Wouldn't use any other company for my kitchen remodels!"
E. Bullion
What is an RTA Cabinet?
Ready-to-assemble (RTA) cabinets arrive in a kit. The kit
includes all of the parts, pieces, and hardware necessary for you to assemble the
cabinets on site. Rather than hiring a cabinetmaker to fill a custom order,
homeowners can save big by doing it themselves.
RTA Cabinets – Perfect For Your Kitchen
Feel the Walcraft difference — literally. Get your free door samples shipped directly to you in 2-4 business days. Just upload a sketch of your kitchen measurements for 3 Free Door Samples and Free Priority Shipping.
How To Measure Your Kitchen
Feel The Walcraft Difference
Quality RTA Cabinets, Value Priced
When in pursuit of ready to assemble cabinets, its possible to look at so many cabinets online that your head spins clean off. Are you there yet? Maybe you are, maybe not. So why purchase from Walcraft?
Cheap unassembled cabinets. We do not do that. Cheap means compromised. It means built to look good, but not necessarily to last: inferior finishes, flimsy assembly processes, and less dense woods that are more prone to dents and dings. Are you looking for the cheapest online RTA store that you can find? Be warned, you WILL get what you pay for.
Is this your forever home? Planning to sell in five to ten years? Do you have kids? If so, you do not want cheap. Trust us, we know how they make them.  Yah, they may have wholesale pricing, and come with bold claims. "But wait," you say, "they assured us that their RTA cabinets are quality!" Sorry to burst the salesman's bubble, they're not. If they were, we would sell them. We don't.
There is nothing new under the sun. At the end of the day, there is only a handful of players in the ready-to-assemble cabinetry manufacturing game. For years we have become very acquainted with who they are. We could sell their cabinets. We don't. We won't.
The founder of our company, Sean Walsh, is a custom woodworker, cabinet maker, and home builder. To hit our online store, he needs to sign off on the cabinets. To date, there is only one line of quality RTA kitchen cabinets that pass his scrutiny, JSI Cabinets.
Aren't You Guys Taking This Quality Thing a Little Too Far?
No, we're not. You know why? Because we deal with people's dreams and not just kitchen cabinets. Have you been dreaming of a new kitchen? For how long? What are you looking forward to mostly? Have you been saving your money? Refinancing? Planning, plotting, stressing?
Your cabinetry is going to be a large expense. Do you want a successful purchase, or not?
Here is why we do not sell the competitor's cabinetry:
Many want to believe the "cheaper" RTA cabinetry options are quality. This leads to shattered dreams and regrets. We have seen it many times, and we REFUSE for that to be a part of any of our customer's stories. In reality, you need to save money on kitchen cabinets and you do not want to make too many compromises, right? Because of that, we will only provide you value-minded unassembled cabinetry that is built to last.
And let's not forget the finish! We wish there was another way to say it, but nearly every cabinet line we examine is coated with a crappy finish. We call it orange peel. A finish that resembles the small bumps on an orange. This typically happens when the cabinets are sprayed while hanging vertically, and not flat. Because gravity is at work in this situation, it is easy for the finish to end up too thin and bumpy. When they are sprayed flat, the finish ends up thick and smooth! You do want a smooth finish, right?
Even though our cabinets are unassembled, it does not change the fact that the finish is better than almost every cabinetry finish out there.
And that is just the beginning. We see it all the time. Unassembled cabinets made with inferior drawers, cheesy assembly processes (cam-locks / metal clips), and softer woods. Yes, they're less money than ours. But do not be duped, you will get what you pay for.
Our cabinets are built for those who care about quality and understand you get what you pay for in life.
Do you want to get more for your buck?
Value is brewed with two ingredients: affordability and quality. This has been the quest of our business. To find the best value-minded cabinets available. When compared to the greater cost spread of all of kitchen cabinets, we are in the lower price point.
YET, our cabinets perform like they are at a higher price point. Many American-made cabinets cost much more and aren't as nice. The finishes are low quality and the joinery is lacking. The big difference is they are assembled and ours are not. Once assembled our unassembled cabinets dominate much of the higher-priced competition.
In our opinion, they are masters of value.
With a little extra labor, you can save thousands AND get better quality. How does that sound?
Our service is for those who don't want to risk having their dreams shattered.
Check us out online, try to dig up the dirt, and see for yourself why our mantra is this: ALWAYS AN AMAZING EXPERIENCE.
You simply will not find even one bad story resulting from choosing us. We DO NOT let them happen. When you choose to purchase RTA kitchen cabinets from Walcraft, you will receive the best quality RTA cabinets, and service that ensures your complete satisfaction! Let's get started.